Bethel Can't Restrict Travel Or Issue Stay-At-Home Mandate Because It's A Second Class City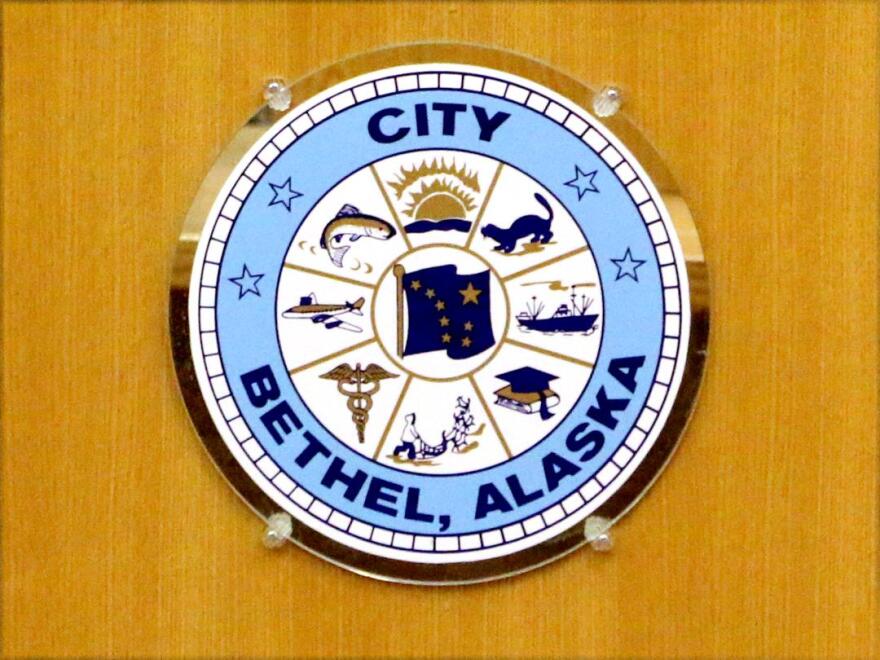 On March 24, the Bethel City Council will consider adopting an emergency ordinance in response to the coronavirus threat. This emergency ordinance will allow the council to meet telephonically, and allows the city manager to cancel or postpone meetings and modify personnel leave time in the interest of public health. The emergency ordinance does not enact any travel restrictions or mandates for residents to stay at home.
Many villages in the Y-K Delta have enacted travel restrictions in order to protect their communities from the threat of COVID-19. Many of the flights to those villages go through Bethel, something council member Mark Springer knows well.
"Of course we have a responsibility to help to protect the villages," Springer said.
But Bethel won't be enacting any mandates to limit travel or for residents to stay home, which is different from other Alaskan cities like Ketchikan and Anchorage, that have both enacted some version of a stay-at-home mandate. Bethel's new city attorney, Libby Bakalar, who started work for the city last week, explained that Bethel has limited powers because it is a second class city.
"A second class city is a general law class of municipality," Bakalar said. She says that what's important right now about being a second class city is that Bethel doesn't have all the powers of larger cities, boroughs, and municipalities. Bethel doesn't have the power to limit travel or force people to stay home.
"I don't see anything wrong with encouraging and recommending that stuff, but I don't think there's police power to enforce that," Bakalar said. "We don't have legislatively delegated health powers."
Bakalar says that the founders of the city made the decision to incorporate Bethel as a second class city back in the 1950s. Changing that status would take an application to the state and a vote of Bethel residents, all of which would take months, at the least.
"What would be the best thing to happen here is if we had a statewide order come down that yes, all businesses have to close, everyone has to hunker down, shelter in place," Bakalar said. "And that has to come down from the governor's level for us to really be able to validly enact something like that."
In some ways, Bethel is limited in how it can respond to COVID-19, leaving it at the mercy of how the state or the federal government decides to act, but there are at least two drastic actions Acting City Manager Bill Howell says that Bethel could take if the situation gets worse. One would be that the city could issue a disaster declaration.
"The disaster declaration would help us with the financial resources to deal with COVID-19," Howell said.
He says that a disaster declaration would make Bethel eligible for state and federal relief funds.
Another thing Bethel could do is activate an emergency operations center.
"It would centralize all our command staff to one location," Howell said.
In the heat of an epidemic, the city could centralize its fire chief, its police chief, and other key personnel in one place to coordinate the response to the emergency. It would also allow the city to request help from the state's Emergency Operations Center, which has already been activated.
Howell says that he is evaluating both those options on an hourly basis, but does not yet believe it's time to pull those triggers. At the time of this story, there were no confirmed positive cases of COVID-19 in the Y-K Delta.
Also during the March 24 meeting, the city council will consider filling the seat left vacant by former council member Fred Watson's resignation. Only one person sent in a letter of interest: Rose "Sugar" Henderson. Henderson says that she was born in Seattle, but raised in Bethel, where she served as a member and president of the Veterans of Foreign Wars Ladies' Auxiliary.
The city of Bethel is accepting written testimony for people to be heard. You must email them to cityclerk@cityofbethel.net by 4 p.m. on March 24. There will still be the option to attend in person, but council chambers will be limited to 10 people. Overflow will go into a waiting area. If that fills up, people will be asked to wait in their cars.
The meeting will also be broadcast live on KYUK at 6:30 p.m.