Bethel Movie Theater Reopens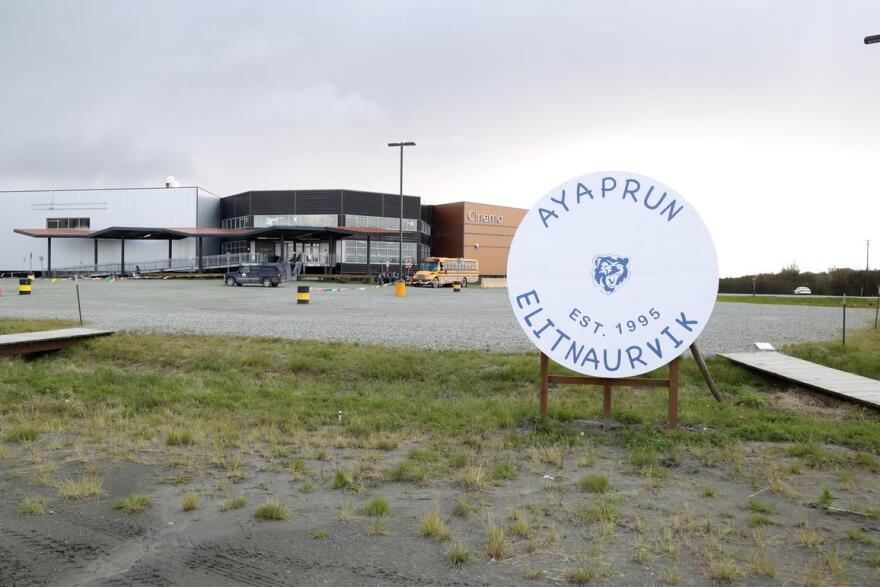 Bethel's movie theater is open again. Suurvik Cinema reopened on May 28 after closing due to the COVID-19 pandemic last fall. With the reopening, there are now even more opportunities to catch a flick than there were before the pandemic.
Suurvik Cinema is operated by the Lower Kuskokwim School District, which is leasing the building from Bethel Native Corporation. Before the pandemic, LKSD limited showings to evenings. Now there are afternoon matinees on Saturday and Sunday. The movie theater is open four days a week, from Friday to Monday.
LKSD Director of Secondary Education Erin Schalk said that the extra matinee showings are because the district is limiting capacity in the theaters to 50%. Customers that are not from the same household will be seated 6 feet apart.
Shalk said that with a mitigation plan in place, both vaccinated and unvaccinated people may enter the theater. Cinema customers are required to wear masks unless actively eating or drinking. Concessions will be available for sale.
Customers will also be screened at the entrance, and will be denied entry if their temperature is above 100.4 degrees Fahrenheit, if they've recently traveled out of the region, if they have been in contact with a COVID-19-positive individual, or if they're displaying any symptoms.
As of last weekend, Suurvik Cinema was showing two movies: a horror film called "A Quiet Place Part II," and Disney's "Cruella."
This fall, LKSD will begin its Business Career Pathway program at the movie theater. That's where students will work at the theater on weekends, and take a class that teaches them customer service skills and conducts basic job training. Schalk said that the goal is to eventually teach students more advanced business skills, like accounting or marketing.